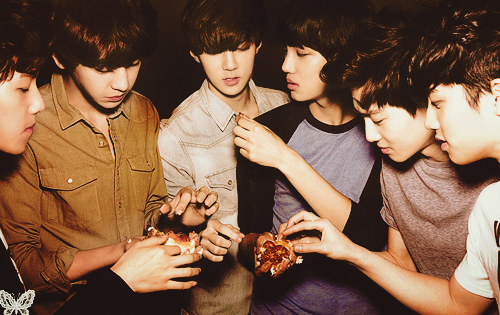 It's 5 O'clock in the morning , and yes I'm already awake . Yeay to me . Why I woke up so early? I slept around 8 yesterday because I'm so exhausted . I didn't knew I can drive a manual car

*raises eyebrow*

I feel like I'm riding a toy car at amusement park LOL . I'm so excited because I drove an ACTUAL REAL MANUAL car for the first time ever XD quite tiring because I didn't have much energy left because my class lesson was at 3 o'clock and.........I've been waiting bout 3hours alone there while waiting for my turn . Tsk tsk . That's all . I think I can own a car right now ROFL . Can I ? Hihi.

This is new.......I actually talk to a stranger on Facebook . Cool Farah cool . HAHA . Oh I bet you guys been wondering why the title for this post is 'Shoot anonymous anonymous' aite? It's Exo-K's lyrics in Mama. I'm addicted to this song right now . Been replaying so many times now . Hihi . Exoctics FTW!!